Syndication Settings¶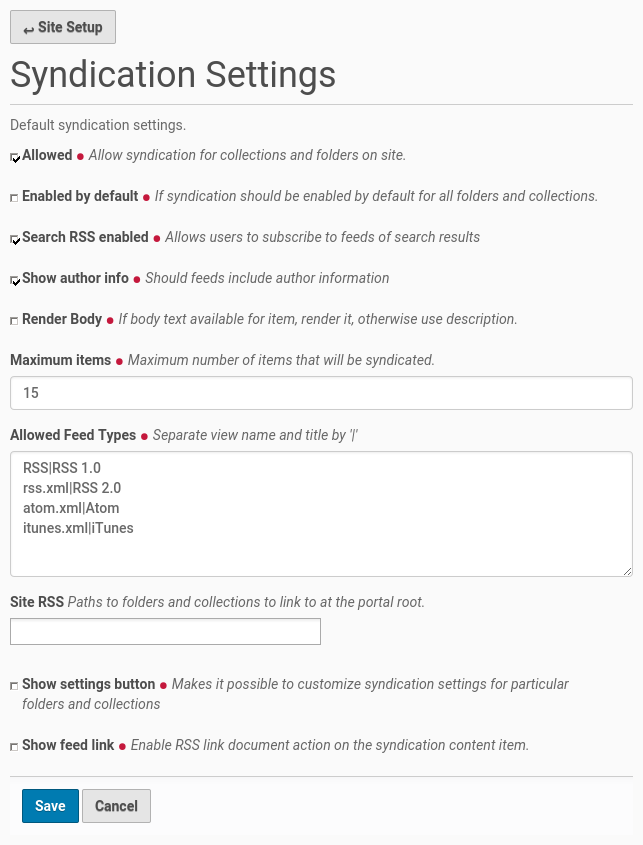 These settings will allow you to enable syndication of your content via various standard protocols.
By default, the well-supported RSS (versions 1 and 2), Atom and iTunes formats are supported.
You can enable these settings side-wide, or just for a specific Folder or Collection, for instance one that you create with the latest News items, press releases, or blog posts.