Portal Tabs¶
Description
How to change the label "Home" in the menu bar to something else.
Note
You need to be Site Admin or Manager, depending on your site preferences.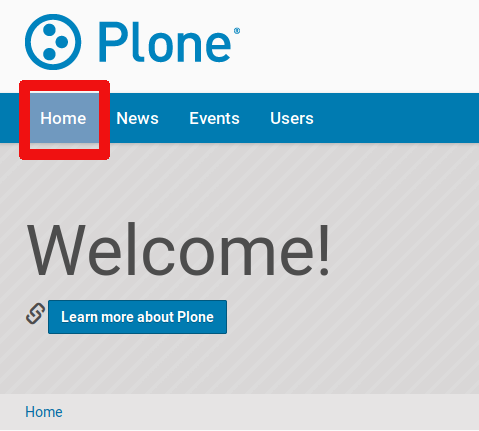 Login into your website and go to,"@@overview-controlpanel".
Click admin

Click Site Setup

Click Actions
Now scroll down to "Portal tabs"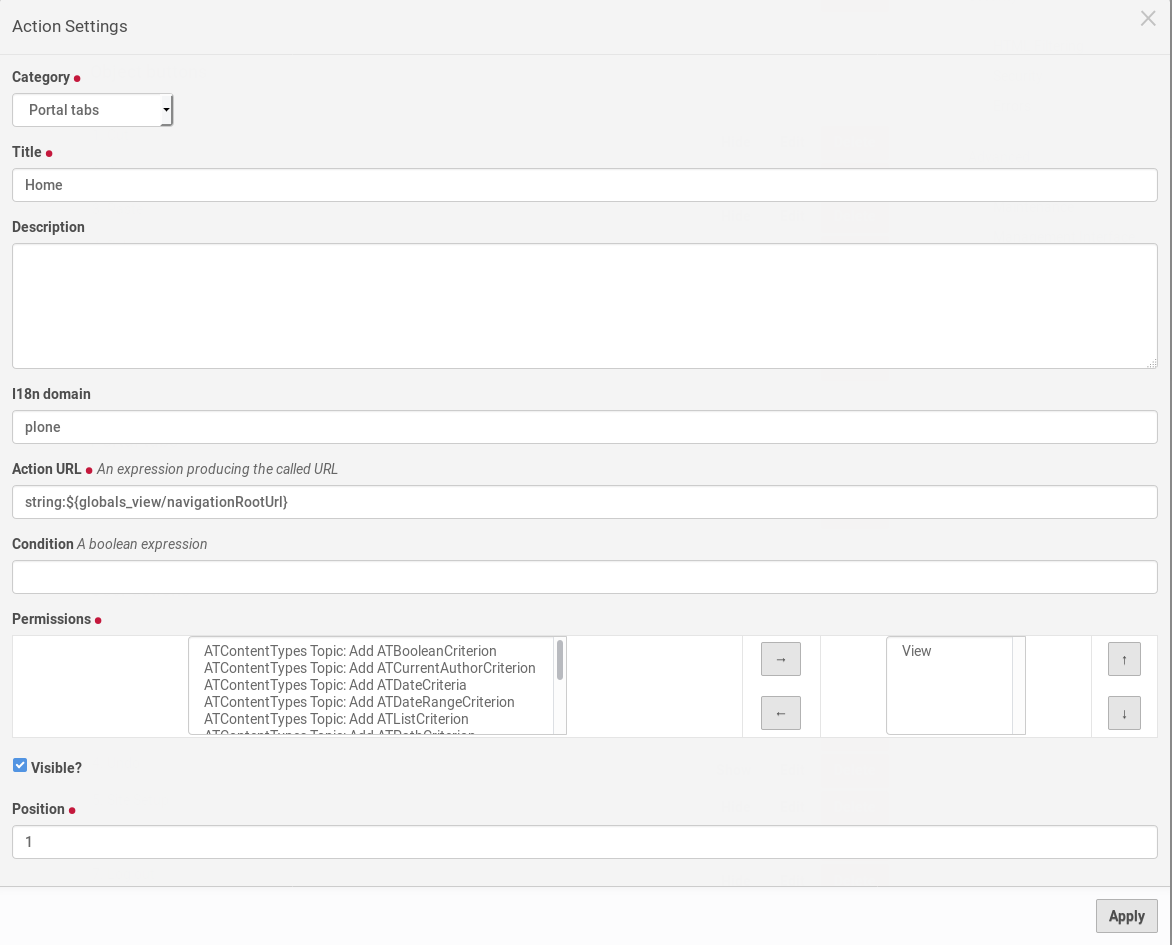 Change "Home" to "HomePage"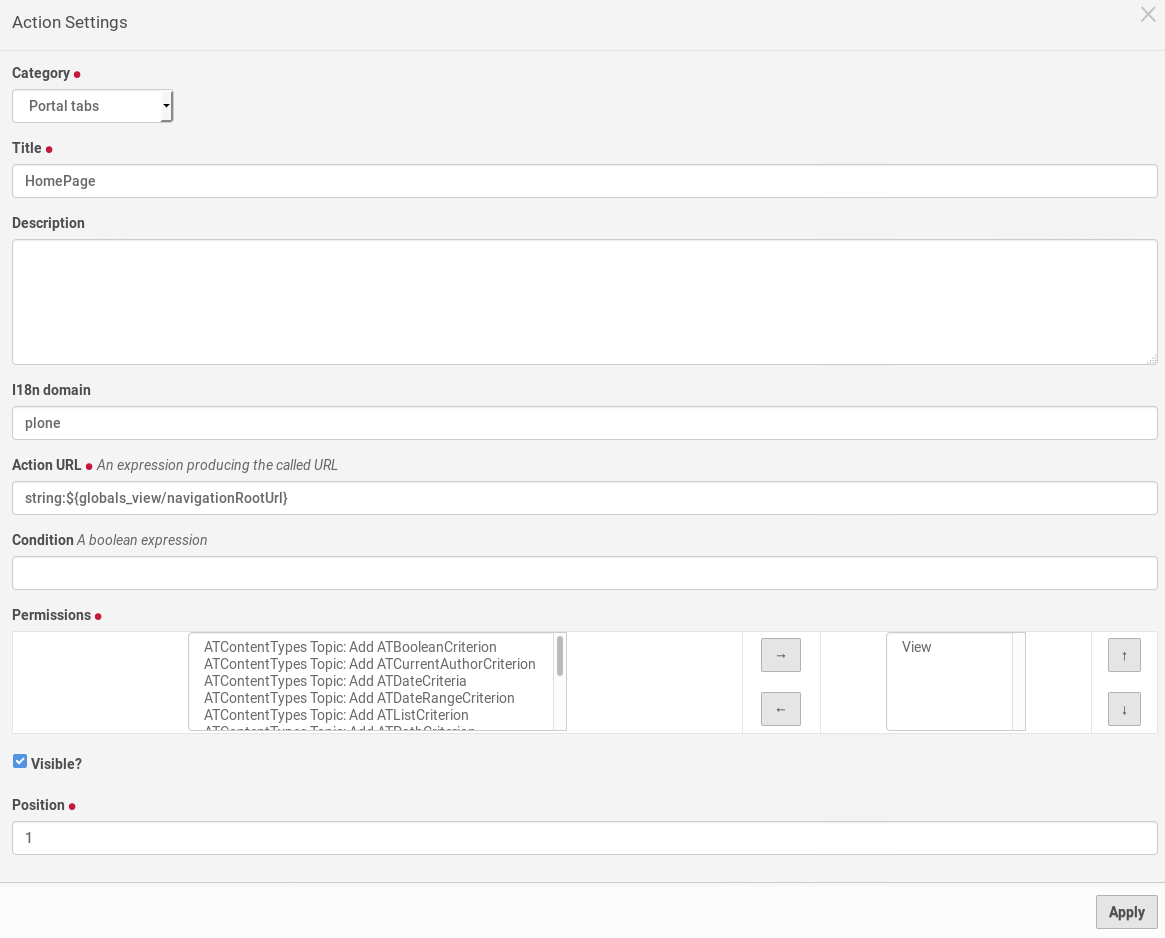 After you click on Apply you can see the change.