Managing Portlets¶
To assign the different types of portlet into your site, use the "Manage portlets" item on the Toolbar.
There are three locations where portlets can be put: to the left, to the right, and in the footer.
Note
The "left", "right" and "footer" locations come from the classical website design. It is entirely possible, using Diazo theming, to move these portlet locations from one place to another. In fact, many so-called responsive designs, that automatically scale for mobile devices, will not display these as 'left' and 'right'.
There is still a relevance to these different locations, even on mobile devices: as a rule of thumb, the 'left' portlets will be displayed before the main content, and the 'right' portlets afterwards, with the 'footer' portlets last.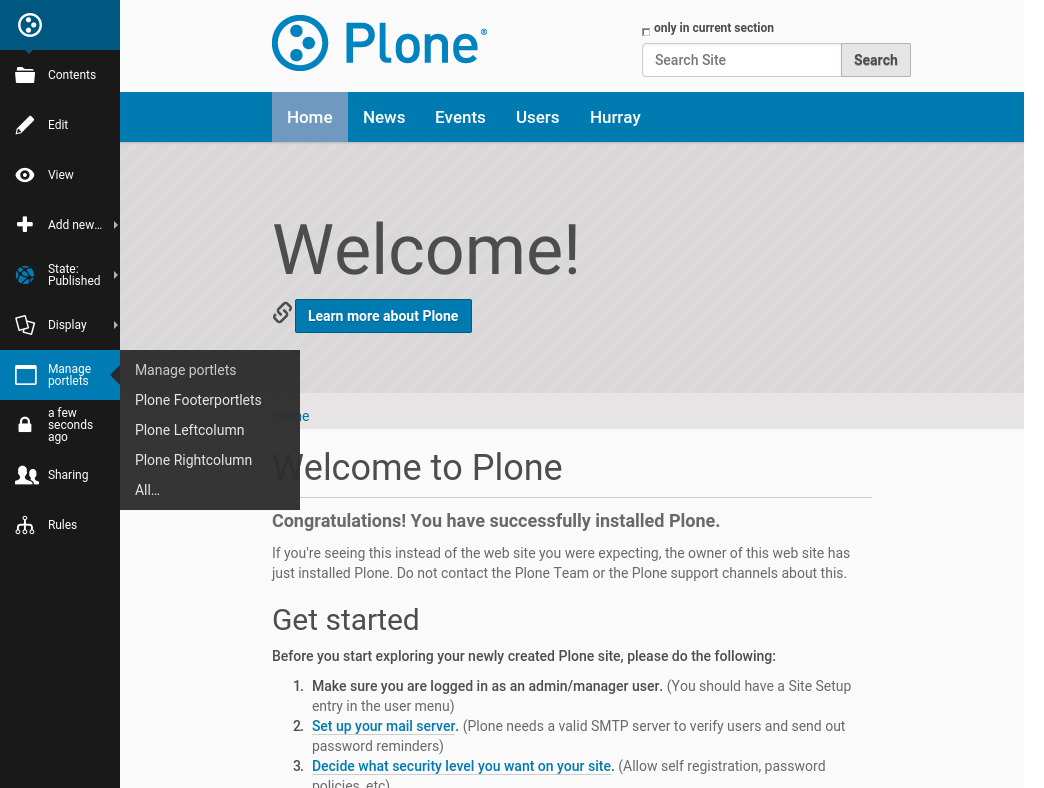 From here, you choose which region you want to work on. In the example below, we are working on the "footer portlets"
Note
The footer portlet region is new for Plone 5. If you have worked on previous versions of Plone: this is where you now can find (and edit) the colophon and other items.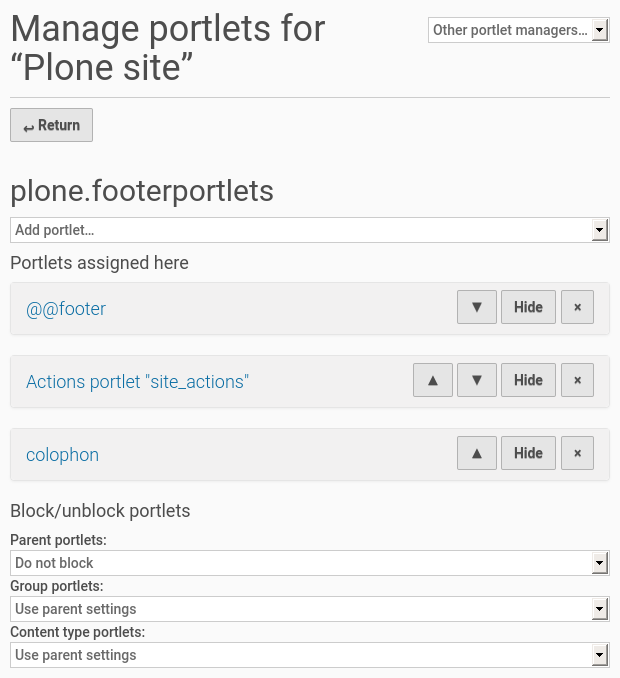 The various options for "blocking" are explained in the Portlet hierarchy section.